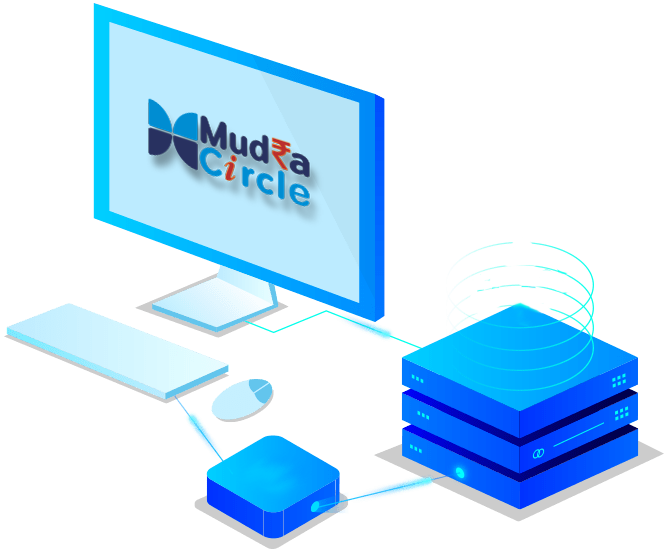 Digital Partner
At MudraCircle, we are open to partner with a broad range of Businesses, Corporates, Institutions, from Brokers to Advisors and Affiliates to Retailers and Banks to NBFCs. People whom we work with should share our goal of delivering fast & best-in-class customer experience in financial services by making money simple and fair.
Through a partnership with us you can
Get access to our proprietary credit model. We proposeto automate Bank/ NBFC's credit policy and risk guidelines and present customized credit solution in their own model.
Regulatory compliance.
Online eKYC (PAN & Aadhar)
Digital verification of residence/ income/ business.
Real-time bank statements analysis
Ongoing & almost real-time digital footprint collection/ analysis keeps tracking the borrower and gives early warning signals to both Bank/ NBFC and borrower. Basis signals Bank/ NBFC can get in touch with the stressed borrowers to ensure they remain financially disciplined.
We have build processes, which can automate disbursement, agreement signing (Aadhar e-sign/ digital sign) and repayments.
Offer seamless integrationfor Bank/ NBFC. Wehave designed individual dashboards for each Bank/ NBFC where they can create & send customized loan solutions to selected borrowers
We also propose to get your agreements e-signed or digitally signed.
Deepen customer relationships with new product offerings, A partnership creates value by combining the complementary strengths of MudraCircle and your bank/ NBFC. MudraCircle's low operating expenses, combined with your low cost of capital and strong customer relationships, reduces the cost of credit for your customers. Bank/ NBFC partners can also maintain and build customer relationships by offering access to attractive loan products without costly infrastructure. Our proprietary technology automates key aspects of operations, including the borrower application process, credit decisioning and scoring, loan funding and servicing, regulatory compliance and fraud detection. We aspire to work with all small, medium and large banks/ NBFCs. Contact us for more information on how to get involved.